American Direct Logistics Covid-19 Protocol
Our Commitment to Keeping You Safe and Healthy
American Direct Logistics understands the importance for safety while on site. We have taken all steps recommended by the CDC and more to ensure your safety while providing in-home services. Below is a list of the steps we take daily to limit the risk and spread of Coronavirus. We take your safety and the safety of our technicians very seriously.
Each technician completes a Covid-19 symptom checklist for each worker that will be working on site. On the day of the job, each technician completes and uploads their checklist to the work order in our system. This guarantees that no technician is exhibiting any symptoms the day your order is scheduled. If any symptoms are detected, our office will pull that technician or team from the network and enter them into mandatory quaranteen. Our office will alert you immediately and your order will be rescheduled with an alternate team.

All technicians on site wear personal protective equipment (PPE) – face coverings that cover the mouth / nose and gloves.

All technicians obtain and use hand sanitizer prior to entering a site and in between visits to job sites.

All technicians carry cleaner or sanitizer which will be used to sanitize anything that they come into contact with on site and also the product itself, once completed. Our team will wipe down each product and any surfaces that they may have touched during the delivery / movement / disassembly / assembly process.

Our technicians bring and use their own tools and supplies.

Our technicians designate a work area on site where they will be working. If it is possible to work in an area that is distant from any persons on site or in a garage, porch, outdoor area, we will do so to eliminate any contact while on site.

Technicians always maintain a distance of six feet or more from any persons while on site at the customer location.

Technicians take photos of completed products in order to avoid getting anything signed by the customer on site, in the event that a signature will require close contact. Photos are uploaded to the work order and will be used in place of a signed work order.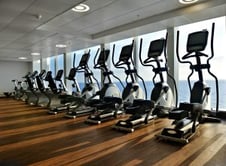 Fitness Equipment Assembly
and Repair Services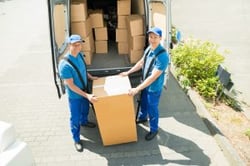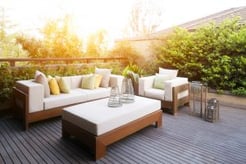 Furniture Assembly Services